DAVID ROSS AKA NATIVE SON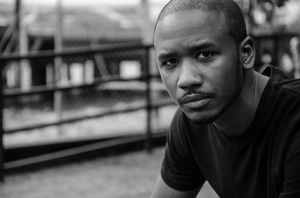 David Ross a.k.a. Native Son is a seasoned writer from Maryland who delivers modern poetry and hip hop with quintessential flavor. He is a passionate activist on violence prevention, spear-heading the Promoting Healthy Alternatives for Teens program at University of Maryland, Shock Trauma Medical Center with Dr. Carnell Cooper. David published his first book of poetry in 2002 called Speech Impediments and released several albums of music and poetry with his band The 5th L. He has performed on countless stages and facilitated creative writing workshops at over 250 grade schools and universities throughout the nation. David received a distinguished Living Legend award from Baltimore City Council; has appeared on BET's Lyric Café and shared stages with the likes of legendary artists KRS-ONE, Lucille Clifton, and The Last Poets. David has also collaborated with Natalie Floacist Stewart on her release "The Floacist Presents Spoken Soul, Volume 1.  Some of his earlier works of poetry are on permanent display at The Reginald F. Lewis Museum in Baltimore.
You can find his work available for purchase online under his production company's name, The 5th L at iTunes, Amazon.com, CDbaby, and Facebook for tour schedules.